Get Stock Picks From a 'Mastermind' of Wall St. Gurus
Benefit from the Stock Picking Prowess of Over 300 of Wall St.'s Top Fund Managers
---
Consensus Picks' reports, exclusively from GuruFundPicks, are based on the latest quarterly 13-F and real-time SC 13D/G 5% ownership filings by 300+ leading funds, organized into six different fund groups, ranking 5,200+ U.S. Stocks in 200+ industry groups, to determine their top buy & sell picks.

It is like having a panel of Wall St.'s top fund managers serving as your financial 'mastermind'. Depending on your investment style and how actively you manage your portfolio, you can leverage their best ideas to build a model portfolio, discover new stock picks, or to supplement your own research (see how).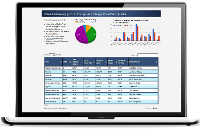 Get Free Latest 13-F's and Real-time 13D/G's
Free Access: No obligation.
Latest Qtr. 13-F's for 300+ leading funds (see sample)
Daily updated 13D/G's for 300+ funds (see sample)
300+ leading funds include 79 Guru & 27 Mega funds, 57 Billionaires, 129 sector-focused funds, and 55 New Masters & 41 Tiger funds.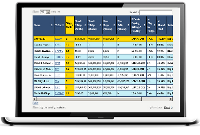 Get Consensus Picks' Industry Reports
5,200+ stocks organized in 42 industry groups & 8 intl. groups (view sample)
Reports available for Guru, Mega & Sector fund groups
$4 per report and $8 for all 3 reports in same industry
Sort & filter reports to id widely held, top buys & sells, top ranked stocks, etc.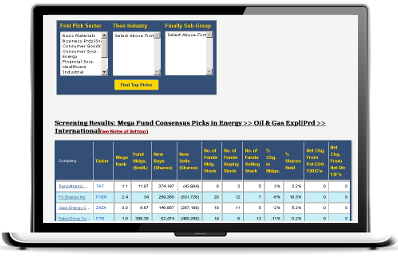 Industry & custom reports using 3 interactive screens & tools (take a test drive)
Basic Membership: $10/mos. for Top Picks from 79 Gurus
Basic

Plus

Membership: $15/ mos. for Guru & Mega funds
Premium Membership: $25/ mos. for All six fund groups
Institutional Membership: For financial planners, advisors, and asset managers
---
Why Use Consensus Picks?
Many investors hold interest in the investing activities of leading fund managers, with the intent of learning from them, perhaps even piggybacking on their picks. This strategy can reduce risk exposure and improve long-term investment performance.
At GuruFundPicks, we believe that when a number of these leading fund managers converge on specific investment ideas, their Consensus Buy & Sell Picks are worthy of our attention, and offer the potential for increasing investment returns. Our innovative screens and tools, based on Consensus Picks, offer a novel strategy of focusing not just on a few select funds, but instead on what these 300+ funds organized in six fund groups bought or sold together as a group.
---

GuruFundPicks stands behind our products, and we offer you a
hassle-free 100% money-back guarantee
.
---
Consensus Picks' Reports For Six Fund Groups
---
Have More Questions?
For more information about our service offerings, view a sample 13-F report, summarized real-time 13D/G filings for the financial services sector, sample Industry Report, take our premium Consensus Picks' Screen for a test drive, view the site FAQ's, or contact us.