Screen for Top Industry Consensus Picks (Q3/2016) | Technology Channel
By Each of Seven Fund Groups Separately And Together | Including 330+ of Wall St.'s Leading Fund Managers
---
Links: ✱ All Stock Data At A Glance ✱SC 13D/G Archive Screen

The Consensus Pick report below is a

sample

of ~400 'Top Consensus Picks' reports you can generate using the 'Industry Screener' for the technology sector illustrated in the image above. Industry Channel members also get access to an All-Stock-Data-At-A-Glance Page for each of ~1,000 technology sector stocks. The images below the sample report illustrate all detailed stock data on the 'At-A-Glance' page, that can be accessed by clicking 'View' in the last column.

It includes current quarter Consensus Picks' data for all fund groups; top 25 buyers, sellers & holders; summary fundamentals and comparison to closest peers; latest stock chart and news; and other useful fundamental analytic tools we may add in the future. You can get complete access to all industry channel tools by clicking here and navigating to the subscription page.
---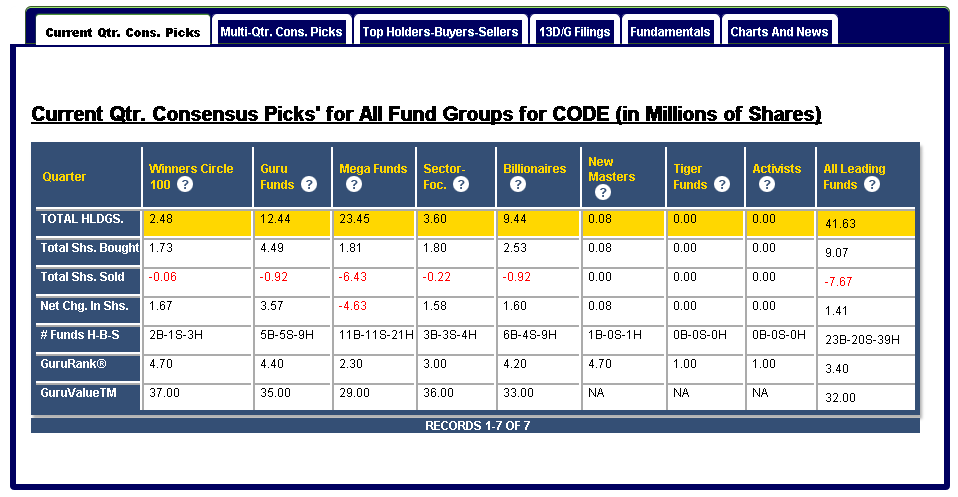 ---
---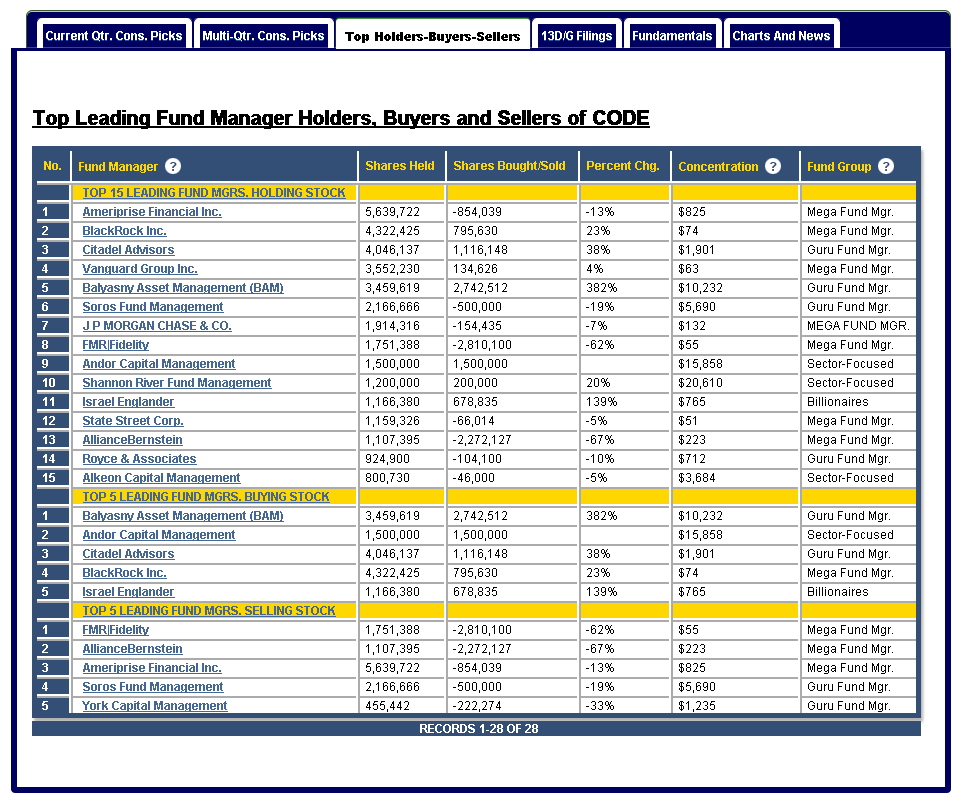 ---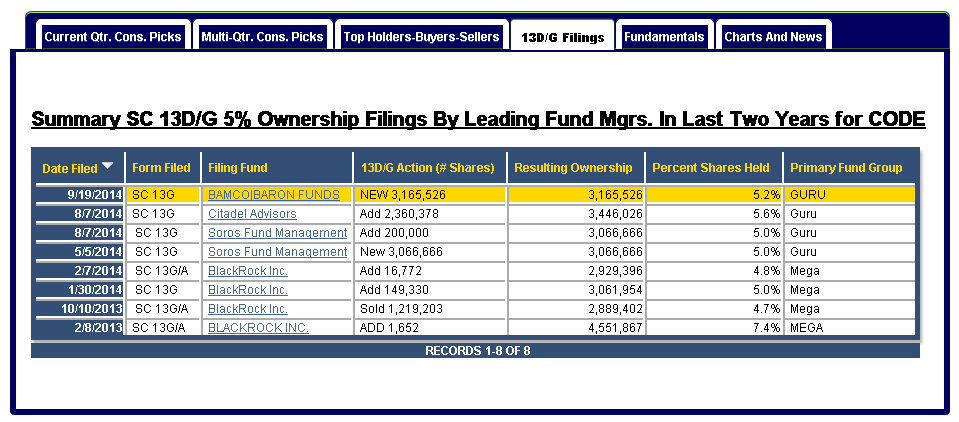 ---
---