Alpha News Edge Trade Alerts Service Portfolio Performance
Portfolio Growth And Performance P&L Tables And Charts
---
Links: ✱Current Holdings ✱Closed Positions ✱Weekly Newsletters ✱All Stock Data At A Glance ✱SC 13D/G Archive

1

The 'Portfolio Performance' chart below is updated weekly, and is based on buy & sell trade alerts sent to members.


2

The 'Portfolio Growth' Table below is a snap-shot image, and illustrates the information available to all members.


3

Click here to navigate to our Trade Alerts subscription page.
---
Portfolio Performance vs. Russell 2000 Small-cap Index
(Click on the Chart to enlarge and view details)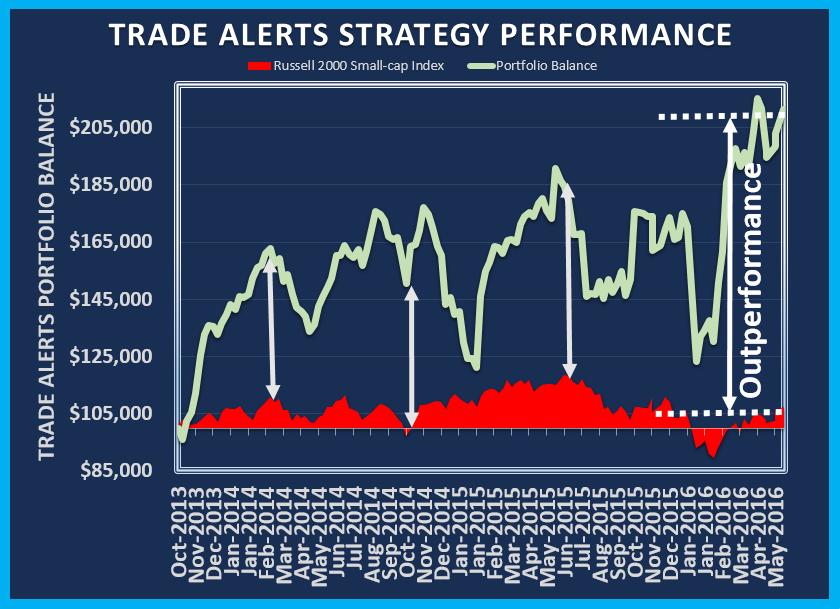 ---